Lowry AFB, Denver Colorado - The 3428th Student Squadron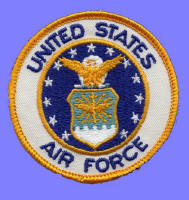 Fresh out of Lackland AFB and basic training, our new home in Denver Colorado. It was the Vietnam era, a period of time when the young worried and had thoughts of future uncertainties.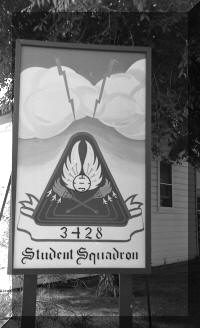 ---
I was not always pleased with my Air Force decision.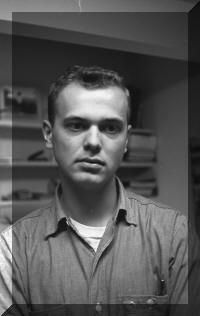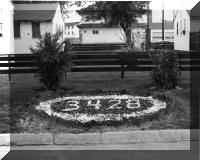 The squadron rock garden. Fall out of the barracks and form up to march to school, meals, and all activities. Under the eyes watching from the squadron HQ windows, a lot of time was spent waiting. Much of what we talked about were the missed times from home and wondering when we would get our security clearances and where we would end up going.
The way it looked in 1965... inside and outside the barracks and all around the base. Click on the links and maybe a memory (good or purposely forgotten) will return of your technical school experiences. It is only a short time before you will also have memories to share of your times in the Department of Special Instruments.
(Click on underlined words to see pictures. Click on pictures to enlarge them. Use back button on your browser to return.)
Pictures are scanned from prints (I have the negatives somewhere). Please forgive the dust and scratches. All the pictures were taken with 400ASA high resolution B&W film (Thank You, Uncle Sam!) and the pictures were processed in the Lowry AFB hobby darkroom. The price was right to retain all those memories of the days so long ago. Please contact me with additions, errors, missing names, comments, etc. You can email me at kb0tys@ecrt.us.